ROCK BAND
---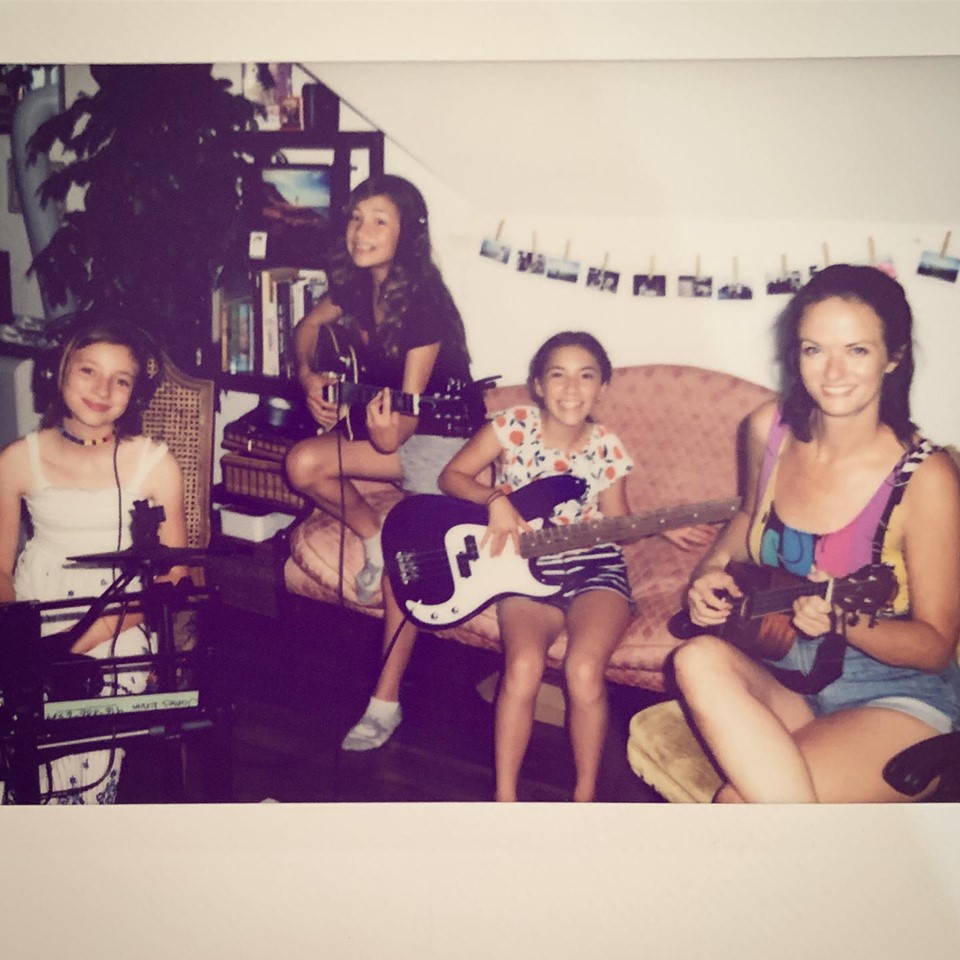 Our famous "Rock Band" program, developed by Palmerston Music Factory founder, Suzy Wilde welcomes students of all levels of experience to join together and create their own musical group. Over two terms we choose a band name, compile a song list, write music, jam, improvise and hold weekly rehearsals at the studio. Groups are offered live performance opportunities, recording studio sessions, workshops with guest teachers and more!
One important element of our program is that each student is encouraged to try every instrument at least once. At first, jumping on a drum set or singing into a microphone can seem a little scary (especially if you've never done it before!), but over time, as students learn the foundations of each instrument in our relaxed and fun group setting, they become more and more comfortable with the idea of providing rhythm on one song or a synth line on another! The students who come out of our program are confident, open-minded young musicians who collaborate well and are proud of their strengths and skills.
Perhaps most importantly, Rock Band fosters unique and beautiful friendships. Creative collaboration allows students to form close bonds as they learn and develop together in a no-screen zone. Many of our older groups have been playing together for longer than many adult bands last- the longest being a group that stayed together for seven years before all going off to university!
For more information on Rock Band, contact us today and don't forget to visit our gallery for some photos and videos of our bands!
"Suzy orchestrates incredible music-making experiences for young people. Our son is happy every week when 'rock band day' arrives"- Kathleen, Rock Band Mom
Read more testimonials here!